Whether it's in your baked goods, your candles, or your essential oils, Cinnamon Essential Oil has many applications and our cinnamon oil recipes are sure to spice up your life!
Native to Sri Lanka, Cinnamon Essential Oil comes from the Ceylon Tree. Cinnamon Bark was traditionally used to flavor food.
Cinnamon Essential Oil has been shown to have antibacterial properties. This essential oil can be used in homemade cleaning products. Keep the house clean and smelling like freshly baked cinnamon rolls, all while using an all-natural alternative to chemical cleaners.
Need help alleviating rheumatic pains? A warming sensation occurs when applied topically, which makes Cinnamon Essential Oil popular for joint pain relief. A small amount of Cinnamon Essential Oil can go a long way when arthritis flares up. Dilute this oil and massage it on sore spots while enjoying the pleasant warming sensation. (**Always dilute essential oils before applying them to the skin! Use your intuition about what is right for you and your body.)
Celebrated as a mood enhancer, many people find the scent of Cinnamon Essential Oil relaxing. The aroma of Cinnamon Essential Oil is known to ease the mind of anxiety, depression, and may even lead to better sleep. This essential oil has the power to call us back to happy times spent with good foods and loved ones which is uplifting to the heart and spirit!
With many uses, Cinnamon Bark Essential Oil is sure to be a welcome addition to your essential oil apothecary.
Cinnamon Bark Essential Oil (Cinnamomum Zeylanicum)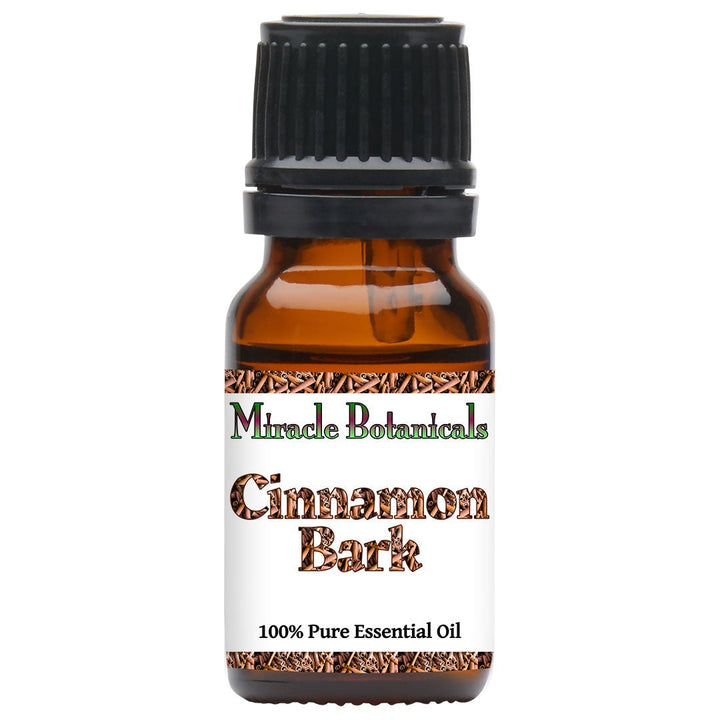 $11.97
Botanical Name: Cinnamomum Zeylanicum Synonyms: Cinnamomum verum, True Cinnamon, Ceylon Cinnamon Plant Part: Bark Method of Extraction: Steam Distilled Country of Origin: Sri Lanka Color/Consistency: Thin, clear, pale yellow to brownish in color Aroma: Warm, spicy, and sweet with a woody… read more
---
Cinnamon Oil Recipes
Who doesn't love mulled cider during the holidays? This recipe is sure to bring back memories.
Combine all ingredients. Pour into a diffuser. Let the diffusion aroma permeate the room for a seasonal greeting.
A natural cleaner that's tough on germs and will leave a fresh and familiar scent.
Mix oils in a glass bowl. Pour into a spritzer bottle. Store in a dark place until ready to use.
---
Cinnamon Bark Essential Oil has a warming sensation when applied topically. Let this recipe do the work for you.
Mix ingredients in a glass bowl. Dip Hands into bowl and spread evenly across hands. After hands are evenly coated, massage desired muscle.
Being a tough alternative to chemical cleaners, a warming sensation when applied topically and a mood enhancer – What's not to love about Cinnamon Bark Essential Oil? Add it to your essential oil collection today!